This very simple fried eggplant recipe (a.k.a. torrejas de berenjena) uses an egg wash to achieve a crunchy texture that contrast well with the soft fried eggplant. An old time Dominican recipe and one of my favorites!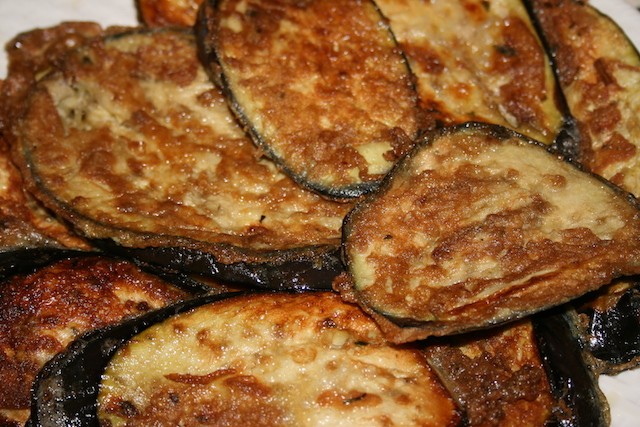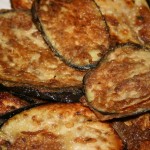 Fried eggplant recipe
Ingredients
1

big Italian eggplant

3

eggs

1/2

teaspoon

of salt

1/4

teaspoon

of black pepper

1

teaspoon

of parsley

oregano or basil flakes (take your pick)

1/4

cup

frying oil or enough to cover the bottom of your frying pan
Instructions
In a mixing pan, beat the eggs and add the salt, pepper and herbs. Stir.

Wash the eggplant and cut it in 1/4 inch thick, round slices.

Poke holes into the eggplant slices with a fork so they can fry faster.

Place the eggplant slices in the mixing pan and stir until all of them are covered with the egg wash on both sides.

On a frying pan, add the oil and allow it to heat on high.

Place two to four egg-washed eggplant slices on the frying pan with hot oil and let them fry for one and a half minutes. Turn them and allow the other side to fry.

Eggplant is cooked when a fork easily goes through it and the egg wash has browned.

Place fried eggplants on a serving plate and fry the left over egg, using the left over oil.

Turn the egg and cut into pieces with a knife or scramble while cooking.

Serve over plain rice.

Enjoy!
Fried eggplant recipe. See more Food bites.